I discovered a lot of great new (and just new-to-me) authors and series last year, and to my delight most of them have more books coming out this year! There are also some long-loved authors that are adding to some of my all-time favorite series (I'm looking at you, Garth Nix) which makes me deliriously happy. So, here's what I KNOW I'll be reading in 2016 🙂 I've organized them roughly by date of publication, although as we all know, those dates are still flexible, particularly for the titles that are set to release in the second half of the year…
Books that are ready to release: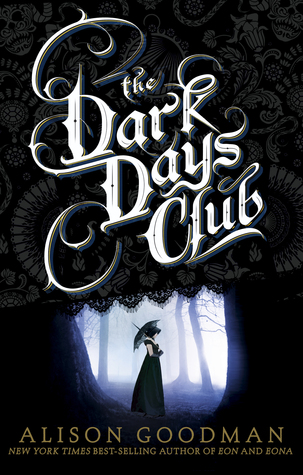 The Dark Days Club by Alison Goodman – The official US publication date is today (1/26/16) but I believe it was released in the UK market last month. I read an excerpt of The Dark Days Club in the Spring 2016 Penguin Sampler, and I really liked it! I haven't read anything else by Alison Goodman, but the concept of the story is something I thought I'd enjoy – Victorian young lady trying to fit in to society, secrets, and paranormal happenings – this reminds me strongly of Gail Carriger's Finishing School series, but with a less flippant tone and no silly slang. I've requested it on NetGalley and Edelweiss, but if that doesn't happen I'll be buying this for myself 🙂
A Criminal Magic by Lee Kelly – Coming February 2, 2016. The publisher's blurb on this is "The Night Circus meets Peaky Blinders." How can you say no to that?!? It has pretty good reviews thus far on Goodreads, so I'm excited to get my hands on it! This one I'll buy, because I wasn't able to get an ARC 😦
The Alchemy of Chaos by Marshall Ryan Maresca – Also out February 2, 2016. I just got access to this on NetGalley today! I haven't read book 1 of the Maradaine series yet (The Thorn of Dentonhill) so I went and bought that on my Nook so I can read them back-to-back 🙂 I read Maresca's A Murder of Mages last year, which is also set in Maradaine but is a different series with some overlapping characters, and I loved it, so I'm excited to read both of these!
A Court of Mist and Fury by Sarah J. Maas – Out May 3, 2016. I'll probably pre-order this at some point, because I'm not a big enough blogger to get an advance copy of such a popular series! I really enjoyed A Court of Thorns and Roses, and I am absolutely ready to see more of Rhysand 😉 Of her two series, I definitely prefer the Throne of Glass books just because I find the world-building and plot more original, but for a fairytale re-telling (which seem to be saturating the YA market over the past year or two) this series is among the best! Basically you can't go wrong with Sarah J. Maas.
Tall Tail by Rita Mae Brown & Sneaky Pie Brown – Out May 17, 2016. This is the 25th book in this series, and I've been reading them since probably middle school (I was a precocious kid – probably not surprising, right?) The last couple of books have been shorter and haven't had the same spark as the earlier books, in my opinion. That said, this entire series is one of my all-time favorites and is the epitome of a "cozy" mystery. Plus it's set in Crozet, Virginia, which is practically local to me since we bought our house in NoVA 🙂 This is already in my NetGalley queue, so a review should be posted close to the release date!
Stiletto by Daniel O'Malley – Oh my god. Finally! Available June 14, 2016. What can I say about this that I haven't already said in one of my many, many anticipatory blog posts, except that I reaaaaaally hope this publication date stays final. My poor mind can't handle any more delays. I will be stalking the internet for an advance copy, but if that doesn't happen you know I'll be pre-ordering it come around May, and I'll buy the paperback version once that comes out too, so I can easily lend it out to those who haven't yet discovered the amazingness that is the Chequy.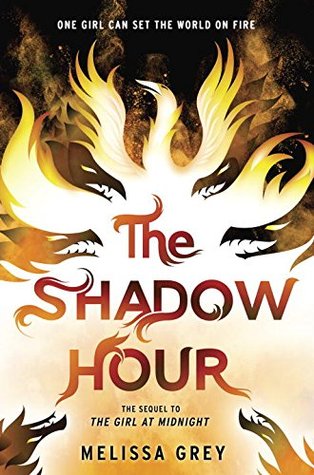 The Shadow Hour by Melissa Grey – Available July 12, 2016. I loved The Girl at Midnight, but it didn't end in any sort of super-cliffhanger, so it will be interesting to see where Grey takes the series next!
Books without covers (yet):
Throne of Glass #5 by Sarah J. Maas – Should be out around September 2016. As I said earlier, Sarah J. Maas can do no wrong in my book, and this series just keeps getting better and better, so I'm absolutely ready for the next installment. Keep an eye out on Goodreads for an actual title and cover release and to confirm the publication date.
The Song Rising (Bone Season #3) by Samantha Shannon – Out around November 2016. This is probably the book I'm anticipating most in all of 2016, tied with Stiletto. The ending of The Mime Order *killed* me, and I can't wait to see what happens next. Shannon is an amazing writer and has created one of the coolest, most intricate fantasy worlds ever. Big Fan. 🙂 Again, keep an eye out for a cover release and to confirm the publication date!
Finally, we have books with no set publication date or cover, that are supposed to be out in 2016:
Abhorsen series #5 by Garth Nix – This book is about Lirael and Nick Sayre and is set after the short story The Creature in the Case, from Across the Wall, Nix's first book of short stories. The Abhorsen series is one of my all-time favorite reads. I can't even tell you how many times I've re-read each book, but my paperback copy of Lirael got so battered that I bought ebooks of them all to lessen the wear and tear on my hardcopies! I bought Nix's last book of short stories, To Hold the Bridge, and was absolutely thrilled with the Old Kingdom story that was the first entry in the book. Goodreads doesn't have much info on Abhorsen #5, but EpicReads (from HarperCollins) also has it listed as a 2016 release, so check those two places for more info. later into the year!
An Import of Intrigue by Marshall Ryan Maresca – This is actually the sequel to A Murder of Mages, so of course I'm going to read it as soon as I possibly can (hopefully it'll go up on NetGalley like The Alchemy of Chaos.) There's not much to go on – no cover, no ballpark publication date, but I'm guessing it'll be part of the fall release schedule. Check back with Goodreads if you want to keep tabs on this one!
These books alone will be a good chunk of my 2016 reading goal. What are you all most looking forward to this year – new authors or sequels/series additions? Let me know if there's anything I should add to my list!